May 20, 2001
It's about time that we finally got our act together. A few weeks ago, our friends Oscar and Charlotte came to help move the furniture out of the babies' room (they're going to store the couch, end tables, and coffee table for a friend until he can use it). At first it looked like it was physically impossible to get the couch out of the room, but after a few tries (and bolstered by the knowledge that someone had gotten it into the room to begin with) we managed to get it out.

The next step was to start cleaning out the closet in the babies' room. Since this happens to be the biggest and nicest closet in the house, we've managed to cram a lot of stuff in there in our pre-pregnancy days. Since all this stuff has to go somewhere else, we started by cleaning out our hall closet -- the picture below is just a very small portion of the stuff that got dragged out, sorted, straightened, thrown out, or given away.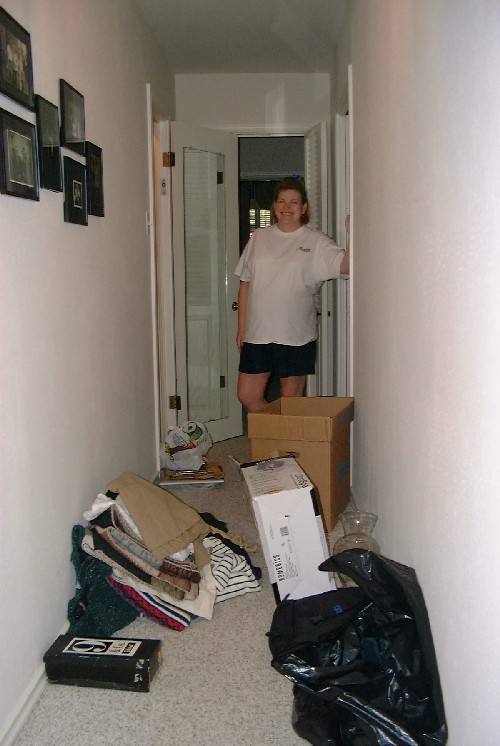 Once we get our act together, this will be the babies' room. Later this day, Steve and Ari delivered a crib, changing table, dresser and hutch that they're no longer using. Although it's still a mess, we feel better that we're starting to get some things done. We've already contacted a painter who will paint the bedroom soon.